Skip to Content
What You Can Expect on Your First Visit
Your first visit will be a new and warm experience. We want you to feel that you have found the right place as soon as you enter. Our staff will greet you and welcome you to our office where you will find an inviting office with a caring and professional team ready to address your health concerns, serve you and help you live a healthier life. We will begin with finding out about you, your health history, and your goals. You can expect to be examined thoroughly by Dr. Chris or Dr. Beth. If x-rays are warranted, we can take the necessary x-rays on site utilizing the latest in digital x-ray technology.
After a thorough history, examination, and necessary x-rays, we will evaluate your case and make our best recommendations based on your goals and how we feel we can best address your health issues. We use the latest in advanced technology to examine and provide the very best in chiropractic care. While manual adjusting is a vital part of delivering the adjustment, we also utilize instrumentation and other techniques to accomplish the spinal correction where needed. We use a variety of techniques including Pierce Results, Chiropractic Biophysics, Toggle, Thompson, SOT and Activator.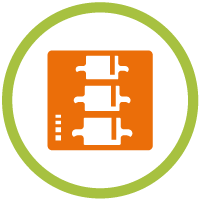 X-Rays & Examinations
To see is to know, and not to see is to guess. We do not guess about your health at Ehlich Family Chiropractic – especially when it comes to the health of your spine or nervous system. We would not want any guesses about our own health and we would not guess about someone else. After a thorough evaluation, we may recommend x-rays to adequately address your case. The information we gain from an x-ray evaluation of your spine allows us to better assess your spinal correction needs.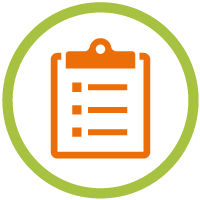 Customized Care Plans
There's no one-size-fits-all solution to optimal health and wellness. Every person and every case is different. After reviewing all the information gathered from your medical history, initial exam, and x-rays, Dr. Chris or Dr. Beth will customize an appropriate care plan specific to your unique needs and health goals. We understand that what works for one patient may not be the best approach for the next, and we take this into account, so your treatment is perfectly tailored to your individual needs and health goals.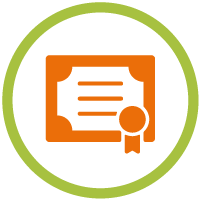 We Prioritize Education
The more you know about your condition, your spine, and how chiropractic care can help, the better decisions you can make about your health. We educate, answer, and address your questions and concerns, so you can make an informed decision on how you wish to proceed with treatment. We aren't salespeople, so we'll never pressure you into a treatment you feel is unnecessary. You know your body best, and we'll support your health decisions every step of the way.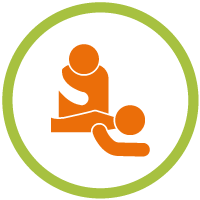 Our Techniques
At Ehlich Family Chiropractic, we strive to deliver the highest quality and latest in chiropractic care to our patients in Greer South Carolina and help them obtain the chiropractic care they need and desire. Our highly-qualified and compassionate staff understands the many health challenges people face. Dr. Chris and Dr. Beth help patients confront these issues with the highest level of service and allow many to achieve excellent results without the need for drugs or surgery. For your safety and peace of mind, we utilize some of the most advanced techniques and analyses available. For more than 30 years we have checked and adjusted spines of individuals and families of all ages. Our vast experience and wide variety of techniques allow us to adjust the youngest of infants to the eldest of patients. We only offer the best when it comes to addressing our patient's needs, because we truly care about your health and well-being.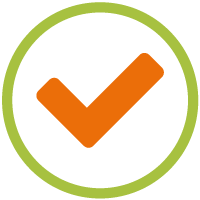 Why Choose Ehlich Family Chiropractic?
At Ehlich Family Chiropractic in Greer, South Carolina, we Dr. Chris and Dr. Beth have served our community and surrounding areas for over 30 years. Our priority is providing high-quality, compassionate chiropractic care to our patients. We are committed to serving everyone with integrity, honesty, and respect. Our greatest professional fulfillment is seeing patients thrive and experience better health as a result of our services. Call on Ehlich Family Chiropractic for chiropractic care today, and we promise we will serve you with our best care and work to help you achieve the results you desire.
Request an Appointment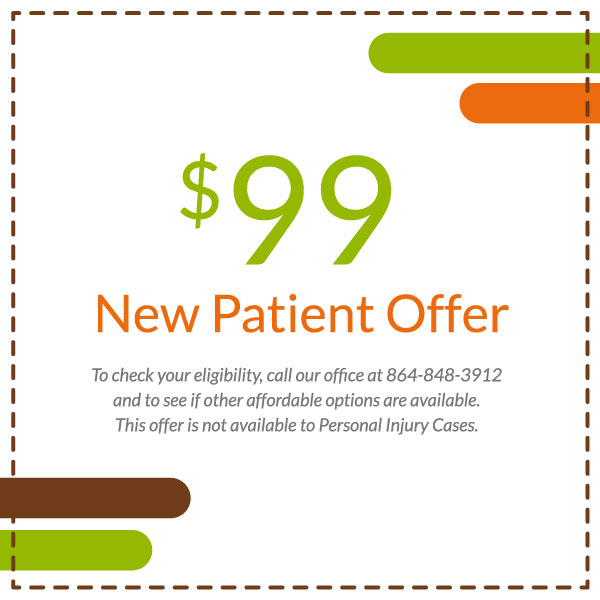 Family Chiropractic Center in Greer, SC