Skip to Content
What Is Chronic Pain & What Causes It? Are You Suffering From Chronic Pain?
Chronic pain is a condition that affects millions of people daily. This pain is characterized as persistent and can exist in any part of the body, most commonly in areas around the joints or muscles, including the bone, tendon, ligaments, and cartilage. As an all-too-common ailment, chronic joint and muscle pain can be brought on by a wide range of factors. The pain can originate from pre-existing conditions, as well as one-time injuries. If your chronic pain is negatively impacting the quality of your life, it's time to seek help from a qualified professional help. The entire team at Ehlich Family Chiropractic has extensive experience in addressing causes of chronic pain. Find out today if chiropractic may be answer to your chronic pain. Contact us at Ehlich Family Chiropractic to find out if chiropractic can help alleviate your pain, so you can get back to enjoying your life. Don't live in discomfort. Reach out to our seasoned team for the help you deserve.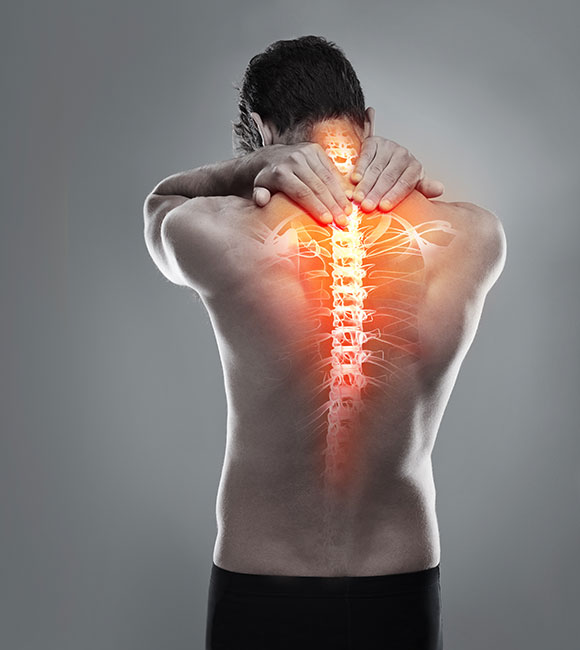 Understanding the Cause and Why It Got This Way
If you are tired of living with chronic pain, or if you are having a hard time getting results through other means, visit us in Greer, South Carolina today. In most cases, chronic joint and muscle pain is the result of an underlying condition that could be related to a vertebral subluxation in your spine. It is best not to let this nagging pain go unchecked for a prolonged period. At Ehlich Family Chiropractic, we use the latest technology in imaging and offer a thorough comprehensive examination to determine if we can help. If so, we customize a plan to help achieve the best results along with your health goals. We have helped thousands of our patients achieve optimal health and long-lasting results as well as pain relief. Our skilled professionals have experience, knowledge, and skills to evaluate even the most complex conditions relating to chronic pain, so don't delay reaching out to us for help.
What Makes Us Different
When you visit Ehlich Family Chiropractic in Greer South Carolina, you will receive a thorough examination to determine the underlying source of your pain or condition. After a thorough chiropractic physical exam, x-rays if necessary, and review of your medical history, we'll take a detailed look at your case and develop a comprehensive treatment plan for you to reach your health goals and achieve the results you are seeking. Through this process, we can identify and address what may be causing your pain or condition. It is important to understand what is causing your pain or condition. The more you can understand about the cause and how chiropractic addresses the cause the better the decisions you can make about your health care. When you schedule an appointment with us, you can rest assured that we will never put a Band-Aid over your symptoms. We will always strive to address the root cause, so that you can heal effectively and return to the activities you enjoy.  Contact us today to get started.
Family Chiropractic Center in Greer, SC